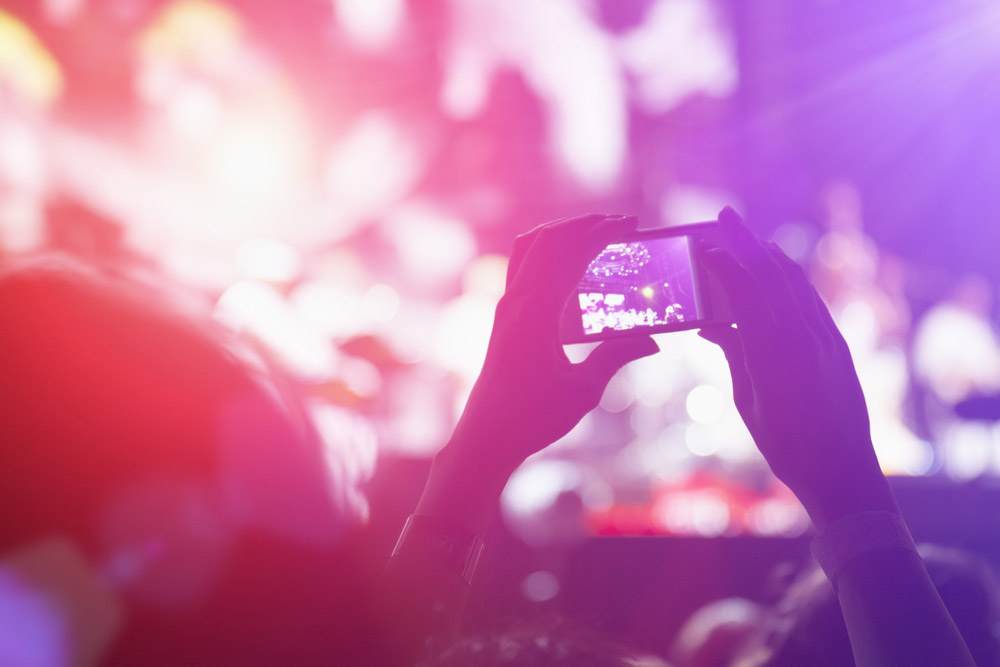 We all remember those days when flyers and invitations were sent out through the mail to ensure attendance to an event and press releases were used to earn media coverage to increase awareness. With the advent of internet, invitations were sent by email and nowadays in the booming era of social media there is no more practical way then using social media to share an event. Social media has fundamentally shifted the way business work giving the chance to reach directly not only existing clients but even potential clients wherever they are, on a computer while sitting comfortably in their living-room or on their smartphone heading off to Formentera on board of their boat.
The use of social media to share events offer benefits both for businesses and clients:
It's a more practical way to promote business events than paper invitations, as the invitation does not get piled up in a mail box or get lost around the house.
Clients get an automatic event reminder, so they don't forget about it.
Events can be shared easier and fasters with friends.
Businesses can target the invitation depending on client's key elements such as gender and location which lead to a more relevant event to the clients.
Businesses can reach a bigger audience.
Easy design and content making.
Cost-saving, businesses cut off printing and distribution costs.
Facebook is leading the way in the social media era and it offers huge potential for sharing events. More and more people are using events on Facebook to discover and connect with everything from parties with friends to things happening nearby when they are on holiday. For this reason Facebook is constantly working on improving the functionality and experimenting new features to enhance the way we use the social media.
Examples are:
the Event tab which is a great way to share upcoming events in a single view. People visiting a business page can scroll through the Upcoming Events to see the events the company is hosting that week/month.
Suggested events from Facebook based on information they get from people "like", location and even depending on the day of the week.
'Events subscribe' button, which allows the fans of a business page to receive notifications whenever the business is hosting a new event. Previously, clients had to remember to regularly check pages for upcoming events in their area or be invited through a friend. Now with this feature, the event is directly showing in the news feed of the followers. The only downsize is that updates only surface in certain users' feeds, unless the business pay to promote the posts to a all their audience.
Many more new features will come soon since the Event team of Facebook are continuously working on improving the service.
Here at Inmedia Design we can help you create an effective online campaign and broaden awareness around your event which will lead to a large attendance. We can start by building your event from your business Facebook page. It's important to fill out the details about the event and to include attractive pictures, you might also want to include pictures of previous events to create excitement around the current one. We always suggest to make the event public so people are able to share and invite their own friends to attend. If you opt for a private event, then only people you invite through Facebook are able to view the page. We then help you in promoting the event by updating your event wall and let your fans know about the event. As mentioned above we can target your event depending on preferences, demographics and locations. We can promote the event in different languages so that people feel more involved. To enlarge your audience and reach a wider number of people we also suggest additional paid services of Facebook, such as boosting or creating and ad for your event.
When you boost an event you specify a budget and a targeting method. You should always do one boost to people who already like your page, to make sure you reach all of them. As mentioned above Facebook doesn't show your events to all of your fans. They use their own algorithm for this, which is based on engagement with your page. Basically if your page has low engagement rates, it is harder to reach your audience. Promoting your event increases your reach among your fans. You can also choose to target potential attendees who aren't fan yet.
When you create an advert for your event then the event ad gets placed in the right sidebar, where a boosted event gets placed in the main timeline of a viewer. An event ad allows for additional information and pictures, where a boosted event will be displayed as is.
We also integrate all your social media to promote the event crosswise on the multiple platforms (Facebook, twitter, youtube etc.).
Events are by nature social affairs, so there is no better way than sharing it through social media and in an island as Ibiza where there is always something going on, don't miss the chance to attract attention and increase attendance to your event.